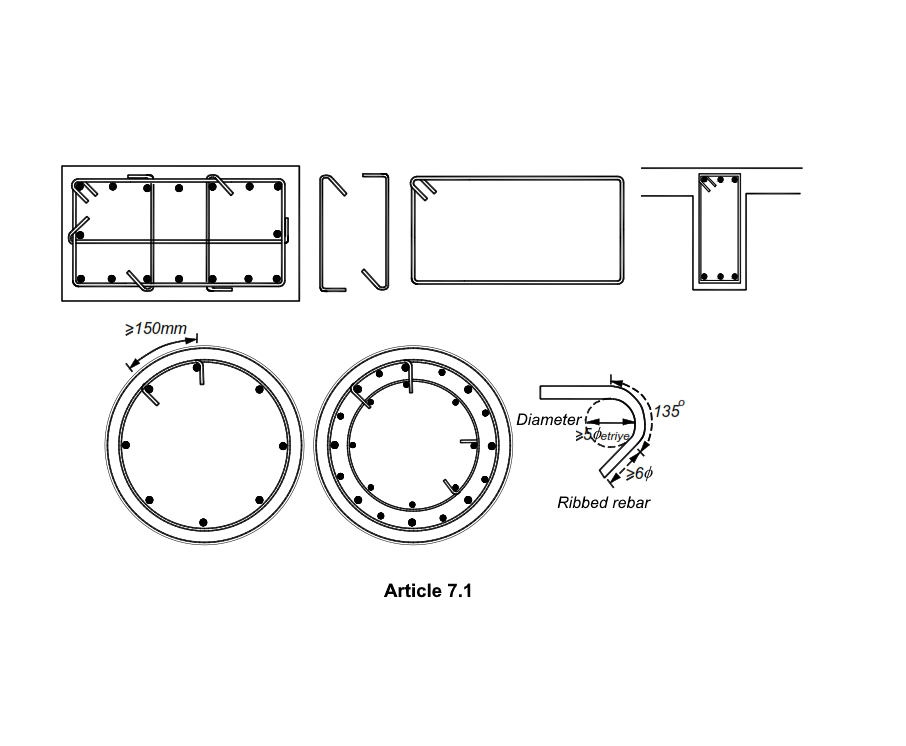 7.3.7.1 -
Shear force
V
e to be taken as basis for transverse reinforcement calculation in columns ,
Eq. It
is calculated by
(7.5)
.
It is important for the calculation of M a and M ü whether the sum of the bearing strength moments of the columns at the node point is 20% more than the moments of the beams in both directions of the earthquake . For this reason, it is first checked whether the equation
Equation (7.3)
is fulfilled.
Click on the links below to examine in detail how the calculations are made.