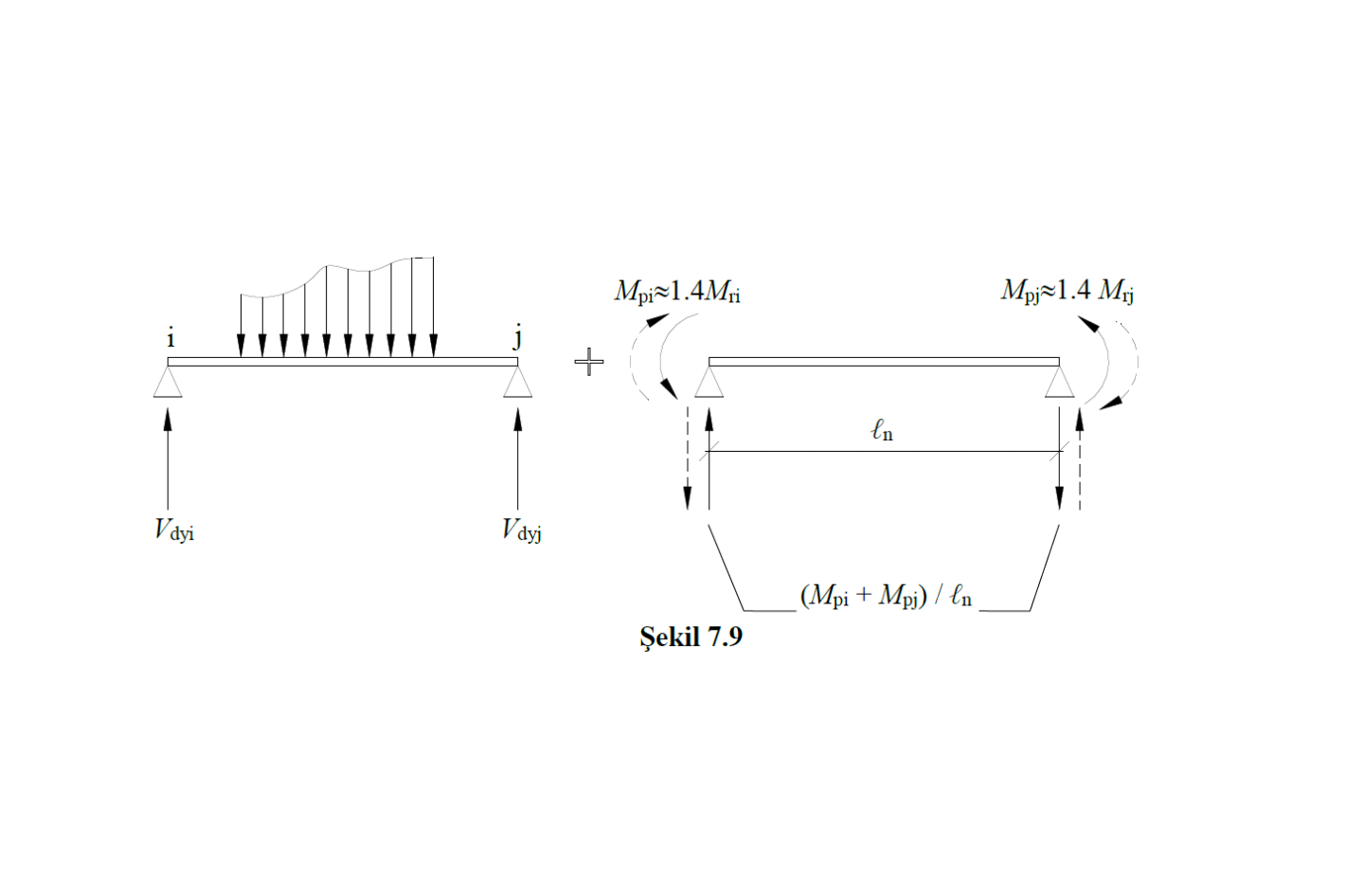 7.4.5.1
- beams transverse reinforcement account mainly be received shear force, V e , the action of the earthquake from left to right or right to left for the case to separately, and unfavorable result,
Eq. (7.9)
to be found
(Figure 7.9)
.
Kiriş uçlarındaki moment kapasiteleri, Mpi ≈1.4Mri ve Mpj ≈1.4Mrj olarak alınabilir. Düşey yükler ile birlikte depremden hesaplanan D ile artırılmış kesme kuvvetinin toplamının,
Denk.(7.9)
ile hesaplanan Ve 'den küçük olması durumunda, Ve yerine bu kesme kuvveti kullanılacaktır.