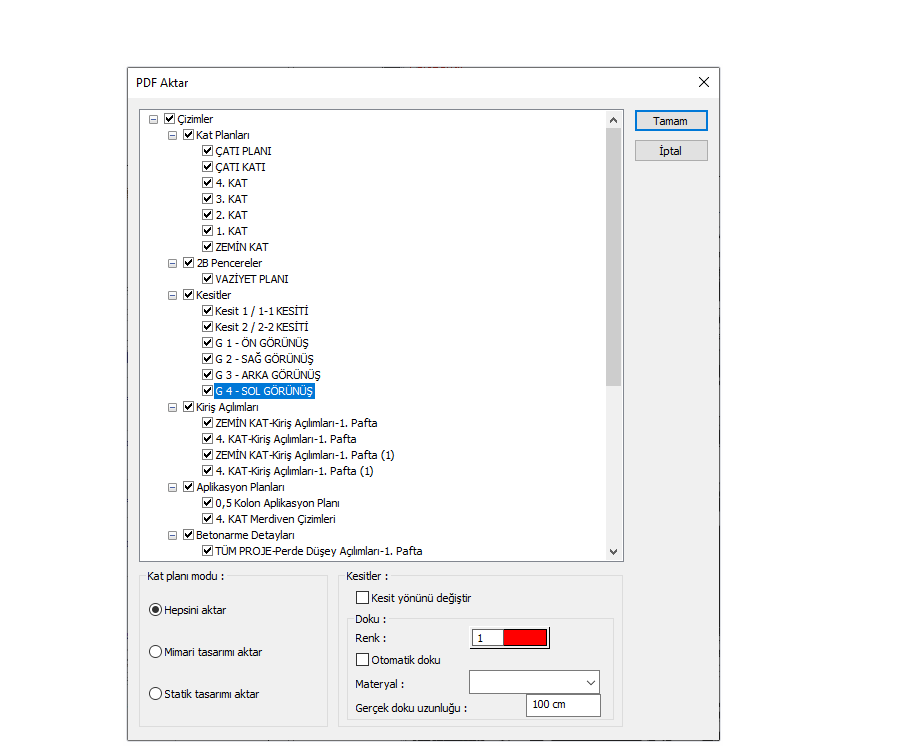 You can view your ideCAD 3D Model and all project drawings from your mobile phones or tablets.
You can convert it to pdf format by ticking the Export architectural design or Transfer static design option.
You can convert both the architectural design and the static design into a single pdf file by checking the export all option.
Click on the link below to access details on the use of tablets and mobile phones.
Last edited: