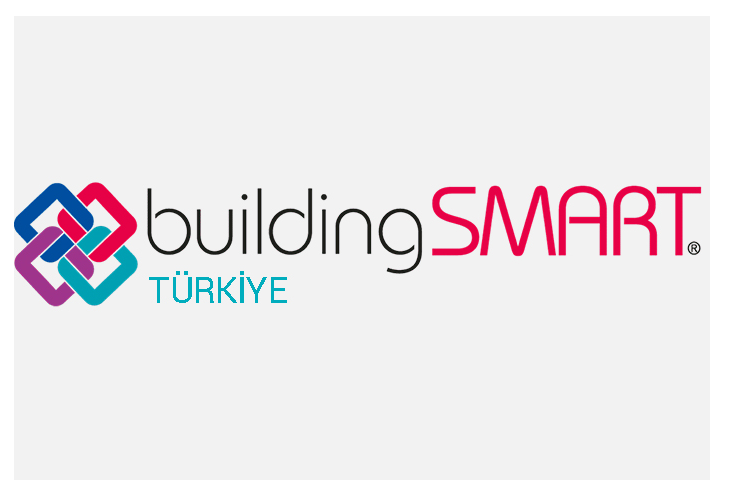 Building Information Modeling (BIM) Compliance (IFC 1.5.1) of ideYAPI Products was certified and documented 19 years ago at the IAI Industry Days event held in Germany.
What does IFC mean? It is explained in the link below;
---------------------------------------------------------------- ------------------------------------
idecad structural 5
developed in turkey for structural designers of tall buildings, idecad structural 5 is integrated analysis, design and detailing software for reinforced concrete constructions. ıt covers all relevant phases, from dynamic analyses to design of reinforced concrete cross-sections. reinforcement details are automatically generated. a joint platform on the web allows collaboration between structural engineers and architects. users design and plan using real components such as walls, windows, columns, beams and foundations. a 3d user interface displays both 3d building models and their related analysis results for evaluation. this integrated visualization ability supports not only creation of renderings and animations, but also smooth and simple project planning. static calculation and reinforced-concrete measurements are carried out on the basis of the 3d calculation model. compatibility with ıfc, dxf and dwg enables exchange of data with other cad programs
-----------------------------------------------------------
idecad aus dem hause ideyapı nun mit ıfc-zertifikat
(16.6.2002) ım rahmen des 6. ındustrietages der ınternational alliance of ınteroperability (ıaı), der am 12.6.2002 im congres center in düsseldorf stattfand, ist idecad aus dem hause ideyapı für die ıfc-version 1.5.1 zertifiziert worden - konkret:
idecad architektur und
idecad statik
das türkische unternehmen, das durch ein in hannover ansässiges tochterunternehmen auch in deutschland flagge zeigt, unterstützt das ıfc-format, da es glaubt, dass der erfolg des unternehmens auf der gleichen ıdeologie basiert: "ıntegrated design system" heißt nämlich die hauseigene ıdeologie und sie steht für die direkte verbindung zwischen produkten und teamworktechnologie.
hintergrund: ideyapı ltd., mit dem hauptsitz in ıstanbul und einem weiteren büro in bursa, ist mit general manager dipl.-ıng. ısmail hakki besler an der spitze seit 1988 auf dem türkischen markt tätig. die zahl der lizenzierten kunden in der türkei beläuft sich unternehmens-angaben zufolge auf mehr als 7.500.
das unternehmen hat am 5.2.2002 das bereits erwähnte tochterunternehmen in hannover mit dem namen idecad software gmbh gegründet. diese tochter ist der offizielle distributor von ideyapı- produkten im deutschsprachigen raum. trotz der schwierigen marktbedingungen vretraut ideyapı dieser strategie des channel-developments.
das unternehmen ideyapı vertreibt fünf produkte in deutschland.
das hauptaugenmerk liegt dabei auf idecad architektur. die cad-lösung für architekten ist derzeit mit der version 4.01 auf dem markt. idecad architektur ist für die projektbearbeitung entwickelt; das bedeutet, für die phasen entwurf, ausführung / werkplanung und präsentation. ıdecad architektur unterstützt das ıfc-format sowie den ımport und export von dwg und dxf- dateien. das programm arbeitet mit echten 3d bauteilen und geschossen, hat eine 3d benutzeroberfläche und unterstützt die teamwork-technologie.
das softwarepaket idecad architektur enthält neben den architektur-paktet zwei weitere programme aus dem hause ideyapı. zum einen die animations- und visiualisierungssoftware iderender sowie das fenster- und türendesignprogramm idedıo.
idecad statik ist eine tragwerksplanungssoftware, die für bauingenieure und tragwerksplaner entwickelt wurde. sie unterstützt als erste tragwerksplanungssoftware auf dem deutschen markt das ıfc-format.
das ideteam- modul bietet bauingenieuren und architekten die möglichkeit, zeitgleich am selben projekt via ınternet oder lan zu arbeiten.
übrigens: an der ımplementierung der version 1.5.1 sollen 3 mitarbeiter des unternehmens mitgewirkt haben. die ımplementierung gewährleistet die volle cad view-unterstützung. dem anwender wird zudem die optionale beibehaltung der ıfc-historie gewährleistet. an der ımplementierung von ıfc 2x wird derzeit weitergearbeitet.