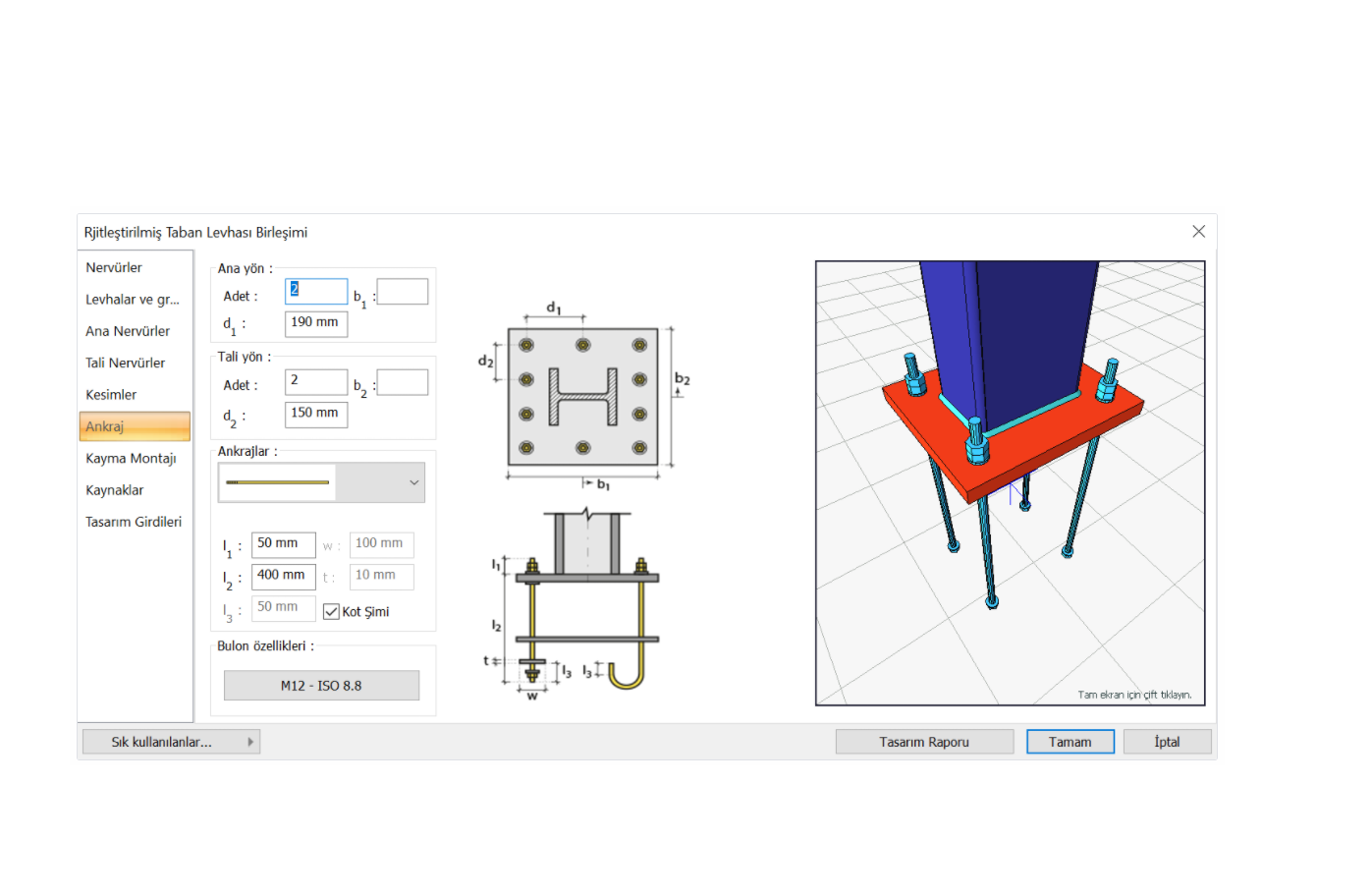 Model LOD 400 Level of Development Joins in the Built Building Information Model. Design the combination with the most suitable geometry for the capacity of the connected elements with the smart quick drawing mode.
As the next step, design in accordance with the Turkish Steel Code and Earthquake Code and automatically generate all the manufacturing details. Thus connecting project and manufacturing. Automatically generate Manufacturing part details required for manufacturing.
The loss of information between the architectural project, static project definition, structural analysis, structural design and manufacturing detail stages is an important challenge in Civil Engineering.
This automated workflow facilitates communication between the Architectural project phase, the static project, the manufacturing details and the construction phase, reducing information loss and errors.
Traditionally, the Architect, Civil Engineer, and fabricator do not share a BIM model with reusable information. Steel fabrication details often have to be created from scratch. The three roles (Architect, Engineer, Manufacturer) have traditionally been separated.